As the game getting improved, I started to document every aspect of Aaron's game.
Monday-Tuesday, 30-31 May 2022 @ Home
I pointed out this "hip spinning" to the boys and mentioned that there is instant feedback instead of using a phone camera to look at the feet.
The setup is as follows: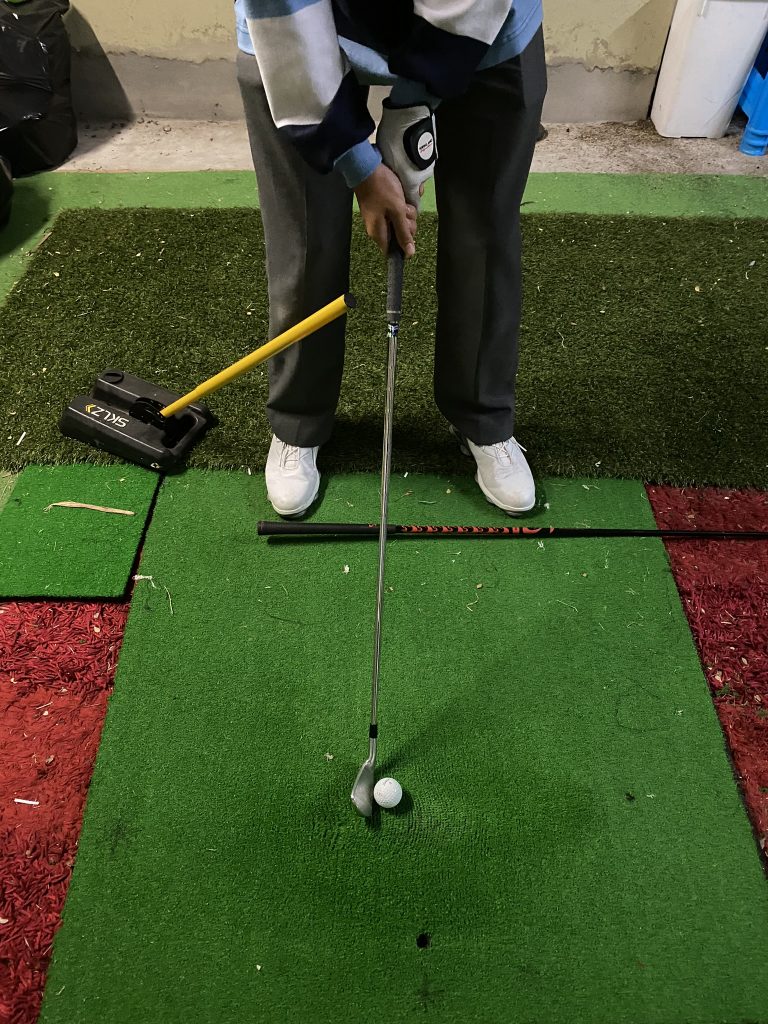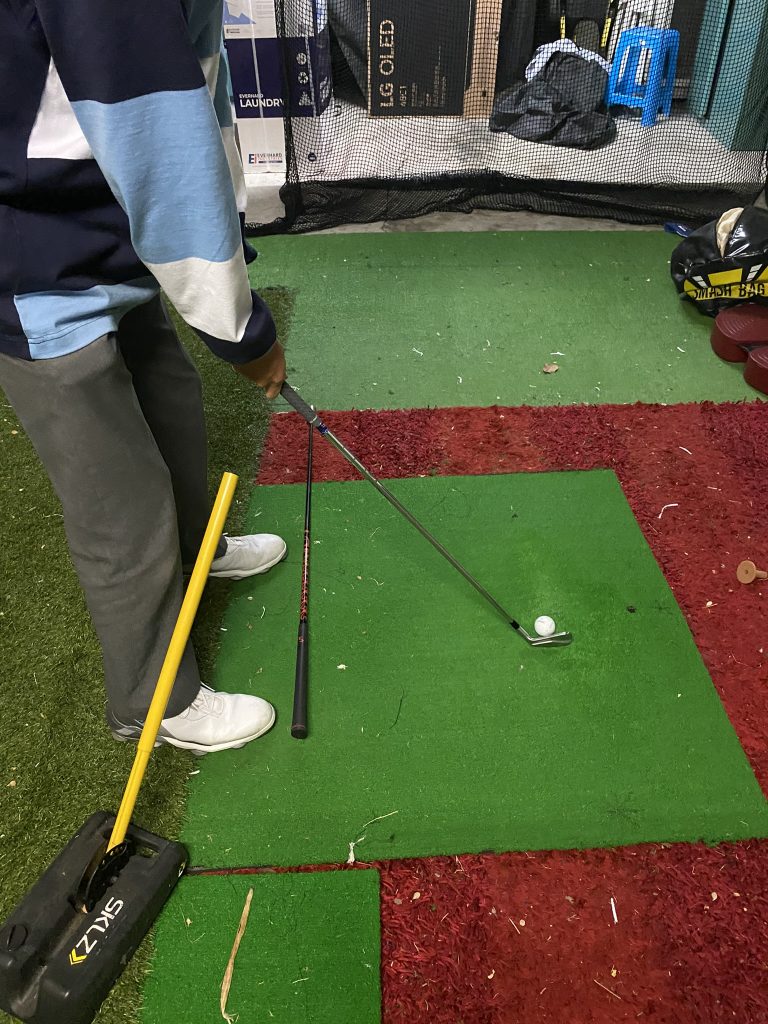 Started with 30 shots. Then on Tuesday aimed for 100 shots.
Saturday, 28 May 2022 @ Bonnie Doon
Observation
I watched Aaron play and that's a blocked shot and it's happening again. Now, he mentioned that he's been working on the bow thing.
Solution
He admitted that he got no idea what his swing is and asked him to stick with the coach's advice which is a 3/4 swing – shorted the swing. This applied to irons as well as woods. I remind him of this again.
22 May 2022 @ Home
Put into a whiteboard to recap:
Have a clear goal to do the practice purpose routine, especially understanding on club path (close) and clubface (square or close). Feel to create a draw shot – inside-outside – looking right of the target. As this will solve the mixed shot between too much left or push right. It needs to get rid of the push right.
17 May 2022 @ Bonnie Doon
Observation
Eisha and I did the facetime and watched Aaron on a few putting greens last week at North Coast Junior Masters. I noticed that when the ball is on the green, he marked the ball and just stand behind the ball watching everyone – it's more stationing. Then when his turn, then he starts which is usually halfway putting, and then did the normal routine.
Solution
Advise him to observe surrounding the green. Do the anti-clockwise routine. Marked the ball. See the slope. Behind the pin. Halfway mark putting. Aligning the ball. Practice putt and hit.