Invalid Sources Appeared on LG TV
We set up the video conference unit environment where this has a docking station connecting to the laptop via USB3, the camera connecting to the docking station via USB3 cable, and the LG TV connecting to the docking station via HDMI cable. When I'm trying to connect the LG TV with the laptop using the multiple screen view on Windows 10, the message appeared "Invalid Sources" on the TV.
The Solution for Invalid Source
We thought maybe because the TV resolution might not match with the laptop resolution. We changed the display resolution on the Windows to lower such as 1280 x 960 and keep the changes and then switch back to default. This change worked well. Once this is done, the display configuration somehow now this setup and no more Invalid Source appeared on the TV!!!
To do this:
Under Windows 10, click the Start button.
Select the Settings (gear icon).
Select the Display option.
By default, under Multiple displays, the option is Duplicate these displays option.
Under the Display resolution, select the lower resolution such as 1280 x 960.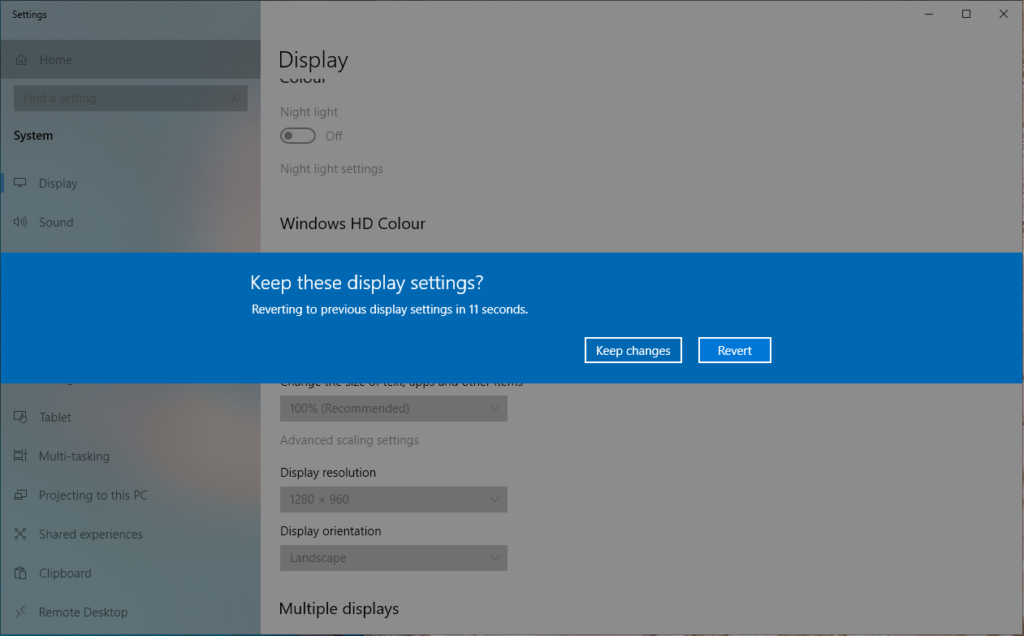 Click the Keep changes button.
Back to under the Display resolution, select the recommended resolution.
Click the Keep changes button.
Our Environment
Microsoft Surface laptop
Toshiba KIRA laptop
Microsoft Surface Pro laptop
HP Elitebook laptop
Dell docking station
LG TV

The End
If you have reached the end of this article, congratulation. Hopefully, we have been able to shed some light on how to handle the invalid sources on the TV.
We write this in such a way that this is not a fix article. Like in this journey, we learn as we go and we re-write some parts of the article so please keep pinging with this article.
We also would love to hear about how you deal with the situation and what problems you might be facing. Please feel free to leave us a comment below this article and let us know if you have any questions that we can answer! Thanks again!
Big thank you for the photo by Max Vakhtbovych from Pexels.
If you love this article and you would like to receive an update of this article or our latest post, please sign up for the form below: